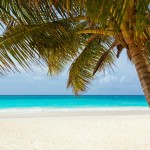 This is a guest post from Benjamin Davis on becoming a landlord.
Back in 2011, when I started my PhD, I was far thinking I would ever imagine becoming a landlord. Fast forward to 2015, I cash out on a stock portfolio I had since I was 16 and I bought a condo all cash. This was possible due to aggressive savings and a good amount of luck investing in the stock market.
My story is kind of unique. I started a PhD in 2011, which I finished in 2016, and in the meantime I developed the Chronic Fatigue Syndrome and I became a landlord. When I started my PhD, I was positive I wanted to be a professor at a university. Eventually, as I developed CFS, I started to educate myself so that I could create passive income streams because I would probably not be able to work much longer. In this process, I fell in love with Real Estate. Since I was young, I always loved to look at Real Estate and appreciate it, but once I started to educate myself financially, I discovered that Real Estate could be a great asset too.
Investing in Portugal
I decided to invest in Portugal, as after I carefully studied my options, I decided to retire there. As I got acquainted with the market, I understood that there was a huge opportunity in the market: as a lot of Portuguese emigrated (mostly to France and Germany) in the 60s and 70s, there is a ton of Real Estate that is unoccupied and actually owned by people who would rather not. This is especially true when the first generation of emigrants has died – from my experience the overwhelming majority of the second generation does not want to retire to Portugal. When this is the case, they are highly motivated to sell – and become the type of owner I would like to negotiate with.
There is one particular feature about this type of Real Estate. This is Real Estate that was built between 1900 and 1960, so chances are that we are talking about multi-units (or small buildings). Essentially, most Real Estate was built that way back in the day, as a way to optimize for space (as transportation was not readily available as today) and cost (as the middle class was way more reduced than nowadays. After I fully understood the market and did some research, I developed good relationships with Real Estate agents and contractors (as most of these properties need to be rehabbed, as they were built 50-100 years ago), I leverage my big pack check from Germany and I started to execute my plan. You can check more about Portuguese Real Estate prices here.
Real Estate Businesses
Today, I run two Real Estate businesses: one LLC that holds 10 rental units, which I've acquired over the past 2 years, and a Real Estate company that buys and sells Real Estate for others (essentially a Real Estate consultancy company which helps people investing abroad). I should say that I enjoy the first a lot more. My business model is actually quite simple: as I said, I specialize in deep-value deals (properties I buy that are worth at least 35% more) on distressed properties that I can rehab and monetize with awesome tenants. Because I am pretty much hands on, I often publish resources on Real Estate, on my site, including free real estate books, pro forma explanations and landlording stuff, such as getting rid of couches. My primary goal now is to grow my RE portfolio to 100 units, using the same business model I've been successfully applying to this day.
Being a landlord was, as I said, far from my wildest dreams a few years ago. Today, I am pretty much into it, from repairing a broken pipe to collecting rents in person and chatting my tenants. I learned a ton from sites like No Nonsense Landlord (I continue to learn even from recent articles) I am focused on creating a lot of value: above-average properties for below-average prices. It has working great so far.
Rental Income
Currently my LLC makes over €1200 per month, but I am yet to rent a few units, as I am finishing their renovation. Once all units are done, this till jump to €2000. I estimate that if my plan goes well, my 100 units will yield about €20.000/mo ($21.500), which well cover my expenses. In fact, once I reach €5.000, I will be able to retire, which I expect to be in my early 30s (probably 33). Yes, I have a lot of expenses and I record them just like No Nonsense Landlord does.
At the end of the day, I think that Real Estate was the right way for my to retire early, but mostly because I love buying and rehabbing properties. In fact, this doesn't feel like work to me. I love all about the business, from choosing the right tiles to showing the property to prospective tenants. If you want to find a way to retire early, my number one advice is choosing something that you like to do and passionate about.
Benjamin Davis BIO
Benjamin Davis is the man running the show at From cents to Retirement, and the author of the book "My strategy to retire early". He developed CFS during his PhD, which motivated him to create passive sources of income and retire early. Today, he runs a few business, when his health allows him too, and has the dreams of growing his RE portfolio to 100 homes in the next 6 – 8 years and make From Cents To Retirement a reference blog for early retirement, inspiring others with his own story.
What is your strategy to get out of the rat race early?